💪 Image of the Week: "Rosie 4" From the Rosie Series 💪
May 10, 2018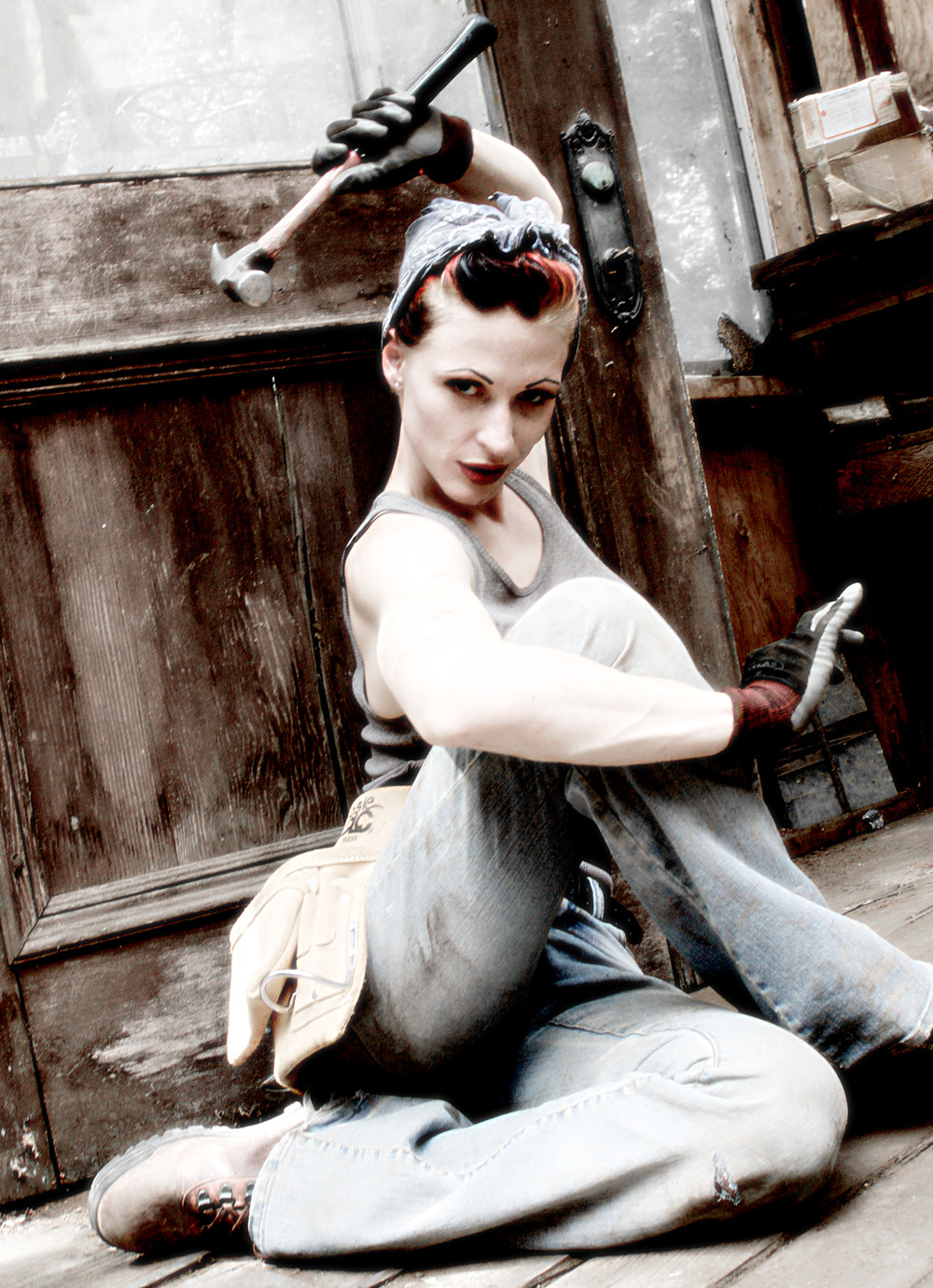 As many of you may know, I have recently moved to the Big Island of Hawaii. I had an opportunity to buy a home on the island and saw this as a chance to prioritize what's important in life. Leaving a well-paying, fully-benefited day job that many would view as a comfortable career, I took the ultimate leap of a lifetime to return to my true passion – photography.
I now have the good fortune to work on art full time, and though I am overwhelmingly excited for this opportunity, I am terrified at the thought of what might materialize. Experiencing these emotional polar extremes somewhat parallels the situation I presently find myself in, for life here on the island is beautiful, raw, calming, but frightening all at the same time, and the continuing volcanic eruptions, only 50 to 80 miles from my home, is proof of that. It is a not-so-gentle reminder that I need to push myself through the uncomfortable moments of being an artist because, much like life here on the island, wrapped up within all that fright and uncertainty, comes the discovery of an endless cache of raw beauty that is impossible to pull from anywhere else.
I have spent the last 10 years photographing my heart out, and only a handful of these images are presently on my website. Most of my work has never been seen by the public, or even by most of my family for that matter. Because of life's unpredictable plan, I have for years put off working on the hundreds of discs and files of my archives. My husband says it is like discovering a locked treasure chest of unreleased books from your favorite author, just waiting for the person to come along with the key.
"Rosie 4" from the Rosie Series is a great representation of how I have been feeling lately. When the volcano's eruptions are knocking at my door, what better time to return to the studio. I plan to release archives and new works as I create them. Sign up for my email list and you will receive an exclusive first look. Click here to sign up!
P.S. Don't forget to call or visit your Mom this Mother's Day.