📣 Announcing New Image of the Week and Free Metal Print Giveaway!
Oct 19, 2018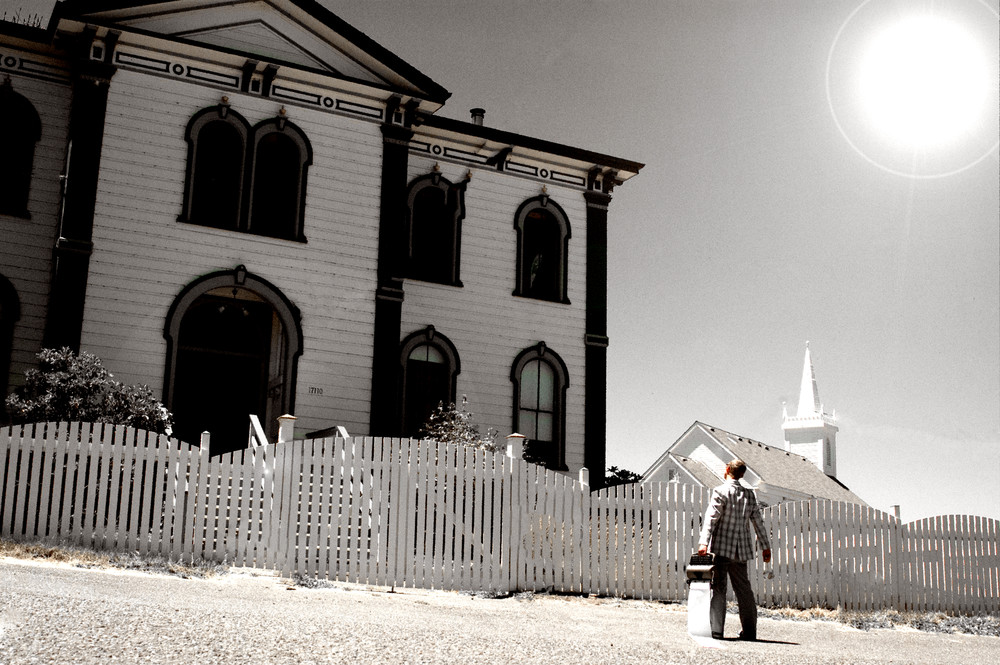 Last week, as part of my Fall New Works Release, I released a new image, The Birds 1, and it is now included in the Sonoma County Collection page on my website. This week's image, The Birds 2, is another photo of Bodega, California's famous Potter schoolhouse featured in Alfred Hitchcock's movie, "The Birds." With the image showcasing the schoolhouse's haunting exterior, there's a curiosity that's peeked in trying to imagine what path lay behind its ominous front door. There are always choices in life - some are the simple, everyday type of choices, but others are colossal and frightening crossroads. Much like deciding to leave the mainland for the Big Island to pursue art full-time, this week's image represents to me the unknown, and the daily fear of it being silenced by simply owning the guts to open that foreboding front door to expose what lies inside.
In other news, I have decided that it is time for another print giveaway to launch my New Works collection. I am giving away a free metal print of my favorite image, Girl on Bench, from the Dolls Series. Girl on Bench launched my art career over 13 years ago. It's not only a fan favorite, it's a top seller as well. But here's your chance to get it for FREE! To find out the story behind Girl on Bench, Click here to read the blog post I wrote.

The Giveaway:
I am giving away a free metal print of Girl on Bench, from my Dolls Series, Size 16 x 12, ready to hang. Prize is worth $240.
How to Enter:
Sign up for my Image of the Week Newsletter to be automatically entered to win.
The winner will be announced Friday, November 2nd. Good Luck!
Click Here to Buy Prints of This Image