Image of the Week: "Big Girl 1" From the Dolls Series
Jul 19, 2018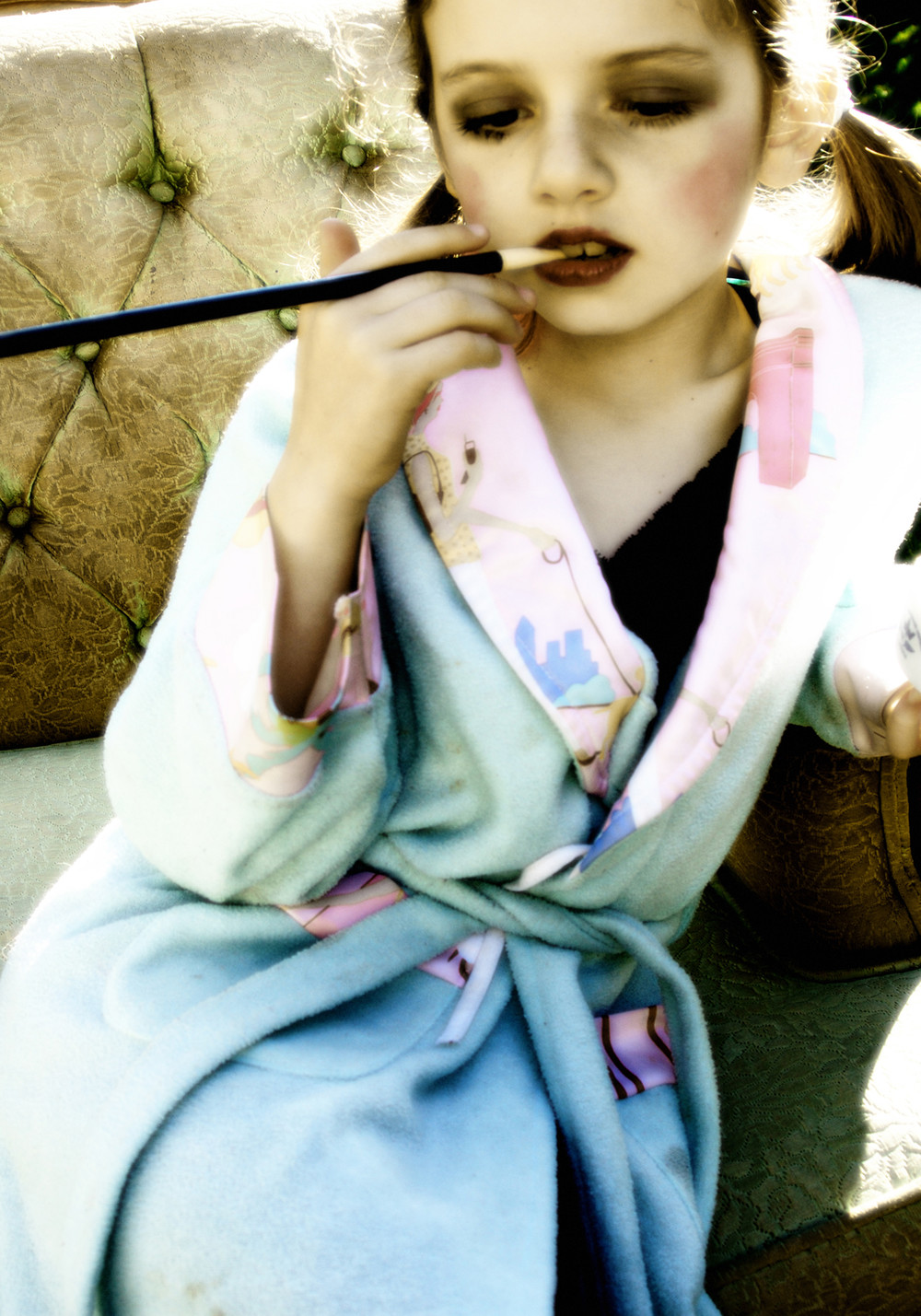 My youngest daughter, Hannah, is coming home to visit in August. Since choreographing a cheer dedicated to Hawaii as a child, she has always wanted to come to the islands. And, due to my recent relocation, it is now a little easier for this to finally be her first visit.
While on the phone discussing the itinerary, to my surprise, Hannah requested that we make sure to schedule time for a conceptual photo shoot. 🤗
Hannah has been my photographic muse since the day she sat atop that bench on a sunny 4th of July. Not only has she been my muse, but she would almost immediately morph into an unexpected artistic contributor. "Big Girl 1" and "Big Girl 2" from the Dolls Series, was the one photo shoot that would change and influence every shoot to follow.
At the age of nine, Hannah approached me with an idea for a photo shoot. We had been watching a lot of old movies at the time, as I did with my Mom when I was young. Her idea was to photograph a child mimicking adults. From that idea, "Big Girl 1" and "Big Girl 2" were born, and have become two of my favorite photographs from the Dolls Series.
Hannah became a channel for something bigger than the both of us. I have never had to direct her like other models; she just intuitively knows what I am searching to capture. From that day forward, a unique, artistic bond between mother and daughter was formed. I did not expect the bond to continue after she started college. I thought that, somehow, adulthood and life would get in the way, or that it was just something we did when she was a kid. But it seems as though her curiosity will not wane, and it is my hope that this is a bond that will continue to connect us forever.
Now that I have the time and the hindsight to finally delve into my archives of the "teen years," I invite the opportunity to explore new material as my daughter navigates through her 20's. What will my favorite muse and artistic collaborator come up with next? Stay tuned for new works coming your way in the Fall of 2018!
Click Here to Buy Prints of This Image