Image of the Week: "A Caged Farewell"
Apr 05, 2018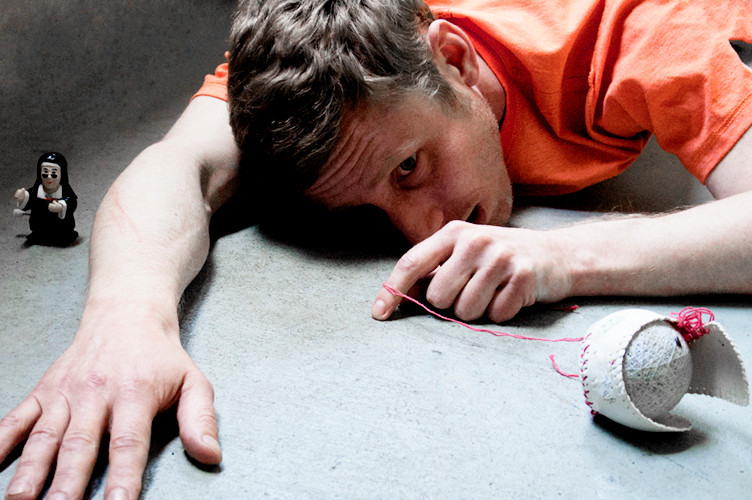 Story - "An account of imaginary or real people and events told for entertainment." Oxford Dictionary
As I write this blog it is the beginning of a long baseball season. On this date two years ago I worked on a blog with a writer, my husband. At least on the surface, it's foundation is about life growing up with a mother who was an avid Red Sox fan, and that was the last thing I ever thought I'd be a part of. Sports had never been influential in my life. It was always something my siblings were into, but seemed it was never for me. I did, though, particularly like baseball out of all the sports, but I still never felt that I was a part of the conversation, until I met my husband.
He would tell me stories about his mother's deep and unyielding love for the Red Sox. She was a nun, mother, principal, humanitarian. She was the kindest and most generous person you will ever meet, and she was a Red Sox fan through and through. She knew about every player, always kept up with news on her "boys," and she was known to insert sports into any conversation. Red Sox baseball was her life.
My husband writes stories like I photograph. His style is both beautiful, and disturbing, and he's a hit-you-in-the-gut-while-you-ask-for-more kind of writer. And, like his mother, he is also one of the biggest baseball fans you will ever meet. He knows every stat about every player, regardless of the team. The first time I met him he told me a story about his mother. In the late 60's, when she was a nun, she was caught in full habit sneaking out of the convent to the bar across the street to watch a Red Sox game with the other rowdy sports fans. I was hooked from that moment on and, because of that story, something happened that I never imagined would - I became a Red Sox fan for life.
Every week, for close to a year, we worked on our blog, Read Sox - works in past tense. Each week we revealed another story with imagery. It was no easy feat coming up with an accompanying image that encapsulated the feel of each story. To this date it has become one of the most challenging, stressful, and by far my favorite project that I have ever had the opportunity to work on. Each story touched my heart in different ways. The project helped me to expand my comfort zone in photography while combining my two favorite things - writing and photography.

If you like excellent writing and beautiful photography then you have to check out https://readsox.wordpress.com/. You don't have to be a fan of baseball to fall in love with the stories. Start from the beginning and work your way to the end. It is worth the read. Read it while it is available, before we turn it into a book.