I'm Back...🏖️
Aug 13, 2019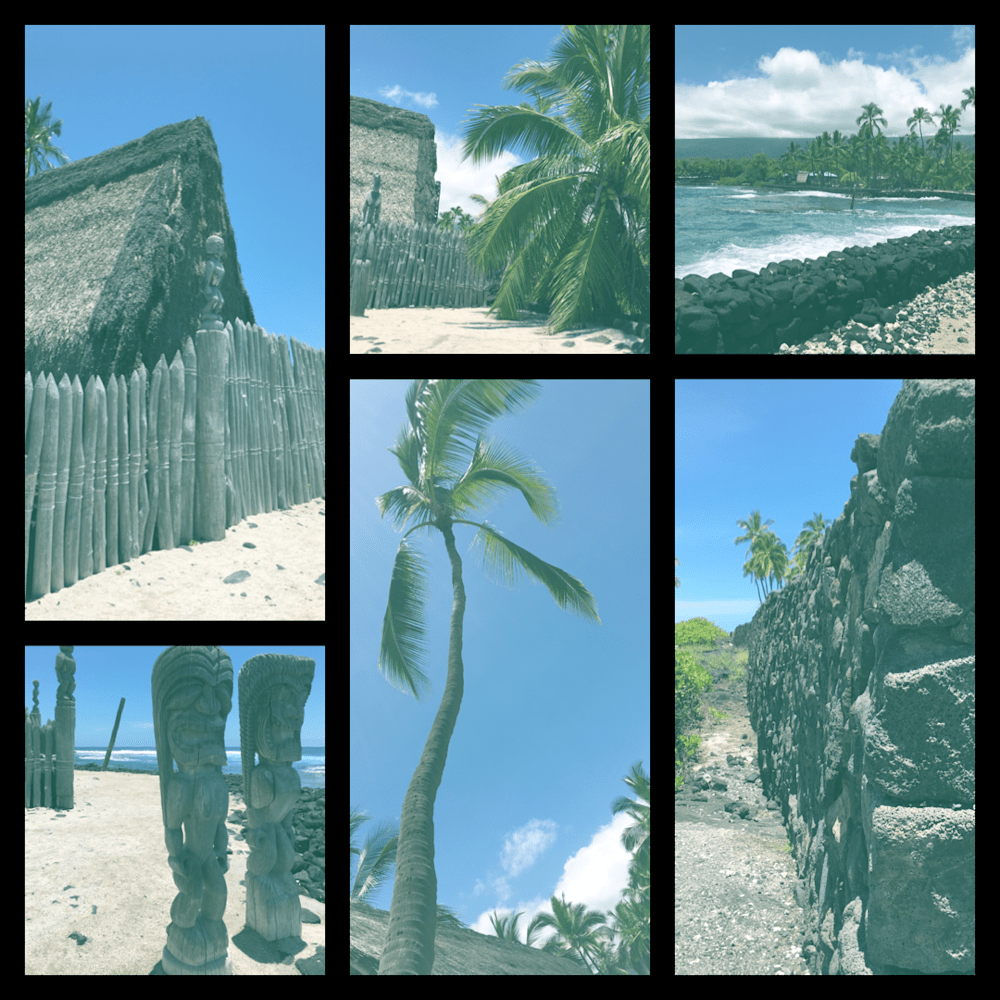 For the past 2 months, I have been spending my time vacationing with my mother in my own back yard. She'd never before been to the Big Island, and it was such a gift to experience it through her new, fresh eyes. Throughout my Mom's visit, I took photography notes on a new series that I plan to release mid fall. The collage above of the City of Refuge is one spot in which I would like to explore more with my camera. The history of the island is immensely powerful throughout the City of Refuge, and I'm looking forward to sharing with you the inspiration by which I was enveloped the moment I stepped on its sacred land.

My staycation with Mom has inspired me to develop a Big Island photo collection that is similar to my Sonoma County Collection. Photographing the Sonoma County Collection was a great way to learn the area while documenting the beauty of Sonoma County California.

Now that vacation with Mom is over, I am back in my freshly remodeled studio preparing to create. In my last blog post I promised to give away a phone case with an image of the winner's choosing. I am now ready to do just that. I will announce the winner on September 30th. Sign up for my monthly newsletter for a chance to WIN a FREE custom phone case.
Good luck!