🏝Image of the Week Showing at Hot August DAZE Car & Bike Show in Hawaii🏝
Jul 26, 2018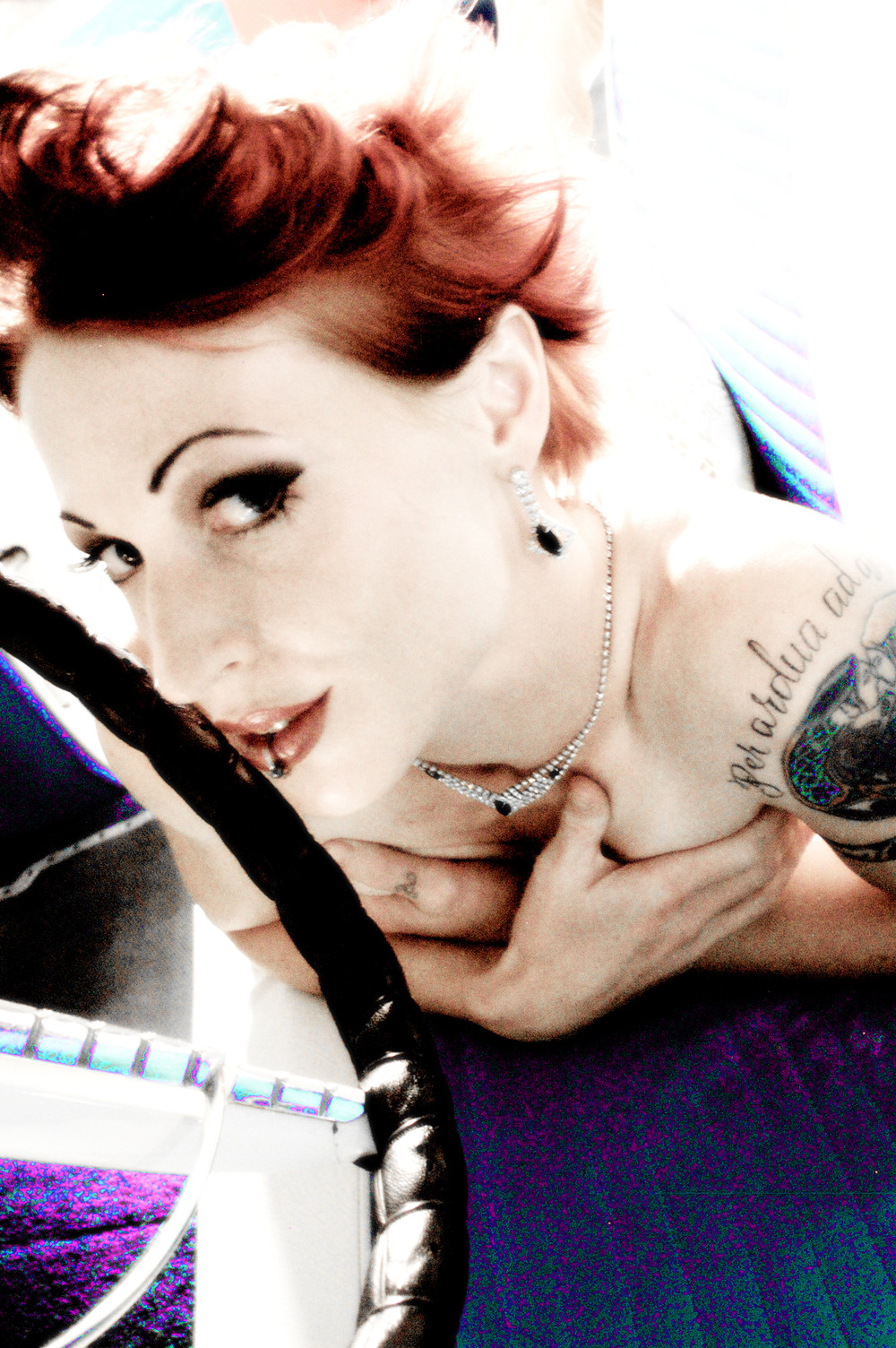 Since moving to the Big Island of Hawaii, I have been slowly entering back into the Art Fair scene. I had a great time showing my art 3 months in a row at the monthly downtown Kona Sunday Stroll where I was approached by the Midnight Riders, a local Harley Davidson group, and asked to be a vendor at their Annual HOT August DAZE Car & Bike Show on Saturday, August 4th, at the Old Kona Airport State Park. I photographed my first Hawaiian wedding at this beautiful beach, just 4 months after moving to the Big Island. The coordinator of the annual Bike Show saw my Pin-Up Series and asked if I wanted to have a booth at the bike show. He assured me that my art would be a big hit. He also highly recommended that I bring prints of any photos that are pin-up style photos with classic cars or bikes. This weeks image, "Classic Car" is one that I pulled out of my archives just for this event. It was from a group exhibit that I coordinated for my personal gallery which I used to operate years ago. I had all but forgotten about the photo until it arrived in a package of my originals sent back from the mainland. It was like I discovered a hidden treasure.
That same week, I got a phone call from a local, very popular eatery wanting to exhibit my artwork in their establishment for the month of October 2018. My friend just happen to mention my work to the employees while ordering. I left a business card with the employee and, two weeks later, was offered a show. My biggest fear before moving to Hawaii, and taking the leap as a full time artist, was that my style of photography would not be appreciated. That could not have been farther from the truth. Living in a destination place, I am exposed to art lovers from all over the globe. I have the luxury of living on this beautiful island and still have a global reach. What else could any artist ask for in life?
I will be including prints of "Classic Car" on my website as part of my new works release in the Fall of 2018. If you are visiting the Island on August 4th, stop by the Old Kona Airport State Park, from 10am-4pm, and check out the original photo in person. Make sure you sign up for my Image of the Week Newsletter to receive an exclusive first look. Enjoy 20% off your first order just for signing up!