💗This time of year reminds me of how generous and kind strangers can be💗
Dec 13, 2018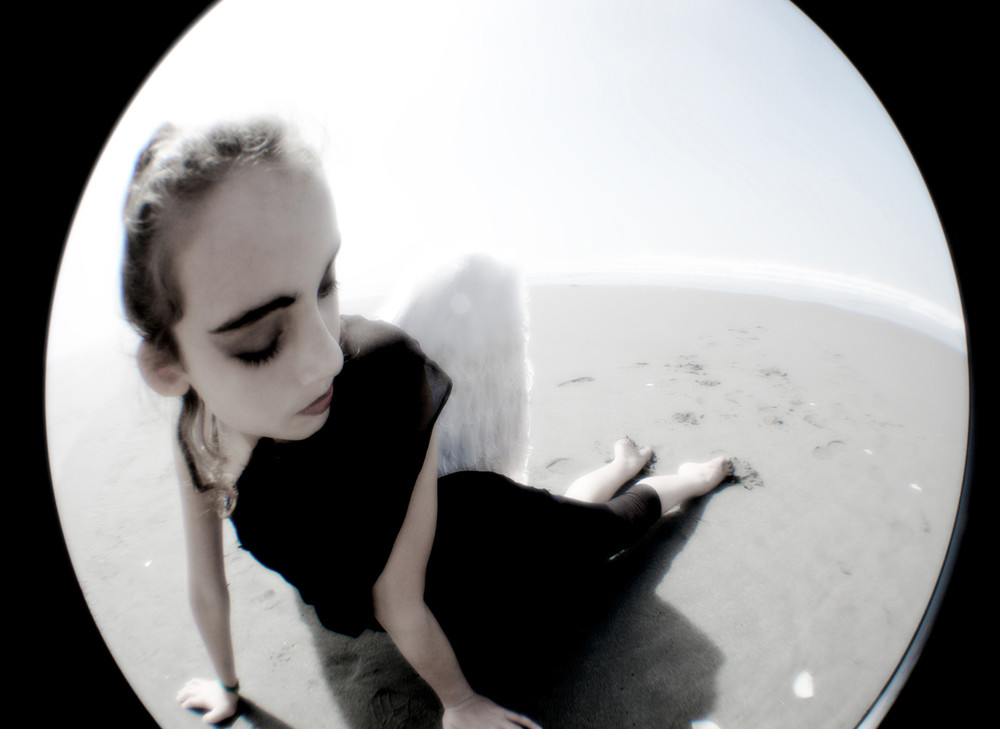 This time of year reminds me of how generous and kind strangers can be. Since moving to the Aloha state in 2017, I really did not understand the true meaning of Aloha. This past year, living here on the Big Island has taught me that Aloha is more than just a greeting, it is truly a selfless lifestyle of kindness and love. With the Holidays upon us, I feel as if a guardian angel has been watching over my husband and I since we arrived. So, in the spirit of the Holidays, I would like to dedicate the image of the week, Angel 5 from my Dolls Series, to a person who has shown my husband and I what true Aloha is.
My husband was working at his first job in Hawaii as a bartender. He was driving over an hour one way to make ends meet while I focused full time on my art business. One night, two folks, a woman and a man, walked into the bar and pulled up to a couple of stools. They were loose, kind, and the three of them had a blast. But, my husband and the woman were both bothered by something - they looked extremely familiar to each other, but they couldn't place it. I mean, we had just arrived on the island, and we barely knew a soul. To spin this story short, but no less incredible, the woman was my husbands bartender at an old haunt he used to frequent in Arcata, California. Keep in mind that we're in Hawaii.
Well, my husband and these two folks got to chatting. He told them about our situation, that our house was looted pretty heavily before we moved in (no fridge, no stove, just four walls) and, after the first two months, we were still living on the floor of a shell off of a hot plate and a broken mini-fridge. Turns out that their parents were moving back to the mainland and couldn't bring everything back with them. So, after a couch, table, rocking chairs, recliners, a metal workbench, a freezer, a television, dishes, 30 Hawaiian-impressed planting pots, PLANTS, PLANTS, PLANTS, tables for our lanai, tools, tools, tools, countless native plants, a full dozen native orchids, throw rugs galore, and two Christmas tree looking things - we had just been helped to turn our new house into a home. And, because of ALL THIS, because of AJ and Denise who just happened to walk into a bar one night, we were able to comfortably celebrate our first Hawaiian Christmas.
AJ and his partner, Denise, were there for us when we needed kindness the most, no strings attached. They even gave my husband a $100 tip one night so that we could adopt our sweet little pooch, Charlie Lou. My husband and I sold everything to make the move to Hawaii, and they helped us get settled with everything we could have needed to start a new home on an island in the middle of the Pacific. AJ was there with a job when my husband needed it and he was always checking in to make sure we were okay. Well, our dear, sweet friend AJ, who has helped us in more ways than one since we moved to the Big Island, has just passed away. My husband and I were lucky enough to see him a week before he passed, but his sudden passing was a huge reminder that everyday with loved ones is precious. AJ, you were one of a kind, and I feel so grateful to have know you for the short time that I have. Thank you for teaching me the true meaning of Aloha.
Show some Aloha to someone you care about today, because life is precious and really, really short.
Click Here to Buy Prints of This Image